Patient's Guide to Total Knee Replacement
STEP 1: MAKE DECISION for TKA
When quality of life is impaired by knee arthritis, make the decision for total knee replacement.
STEP 2: MEET DR. GALLAGHER IN CLINIC
Meet with Dr. Gallagher to discuss TKA and pick a date for your surgery. Mondays, Thursdays, sometimes Wednesday PMs
STEP 3: GET LABWORK DONE:
Lab work and office visit needed within 30 days of your desired surgery date.  Lab work is either done at the hospital, CPL, or by your PCP.  Some labs are only available at the hospital ie nasal swab to see if patient is a carrier of Staph (MSSA or MRSA).
ATTEND TOTAL JOINT CLASS at SETON (PRE-PANDEMIC):
Not everyone wants to do this but patients find the information helpful.  Getting labs done and the class done ends up making it a half day affair.
STEP 4: GO TO PHYSICAL THERAPIST
Visit a physical therapist for post-op rehab instruction/exercises to do after discharge home i.e. PRE-HAB.  This can be done virtually or in person or via an app.
Bob and Brad PT Videos: https://www.bobandbrad.com/total-knee-replacement-program
Get a pre-op IOVERA cryoablation and radiofrequency (RF) ablation of nerves around the knee to give improved pain relief following surgery that lasts 90 days after the treatment.
STEP 5: DAY OF SURGERY
Show up to hospital/surgery center 2 hours prior to surgery.  You'll check in, get changed into a gown and mesh lower undergarments, get an IV from the pre-op nurse, take pre-op pain medicine (usually celecoxib(Celebrex) 400mg, acetaminophen(Tylenol) 1000mg, pregabalin(Lyrica) 75mg).
IF Iovera (cryoablation) and radiofrequency ablation were not elected, the anesthesiologist and anesthesia block team will then place a saphenous nerve/adductor canal catheter that will be connected to an ON-Q pain ball after surgery.  Again, this is NOT done if the nerves were already blocked by Iovera cryoablation before surgery.
Most side effects post-op are due to narcotic pain medication so the strategy for pain management is to numb the nerves around the knee so narcotics aren't necessary or only used for breakthrough pain.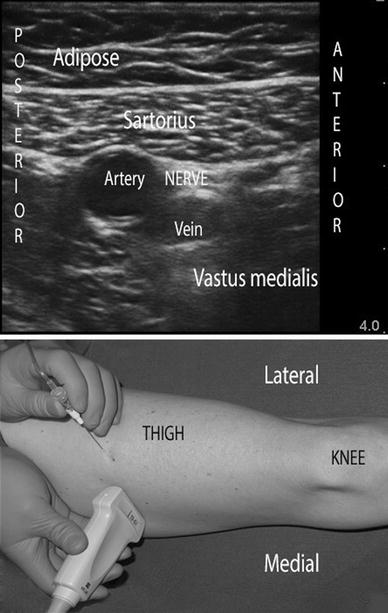 NEXT – DR. GALLAGHER will visit the patient in PREOP and MARK the CORRECT KNEE with a PEN.
THEN you will be wheeled into the OR.  The OR table is in the center of the room and is well padded but very narrow.  You'll be asked to transfer over to the OR table and sit on the edge of the table so the anesthesiologist can place the spinal.  Spinal anesthesia is preferred over general anesthesia as overall complications are diminished with the spinal.  You don't have the cognitive delay you get with the general and spinal anesthesia does not affect your driving ie braking response time.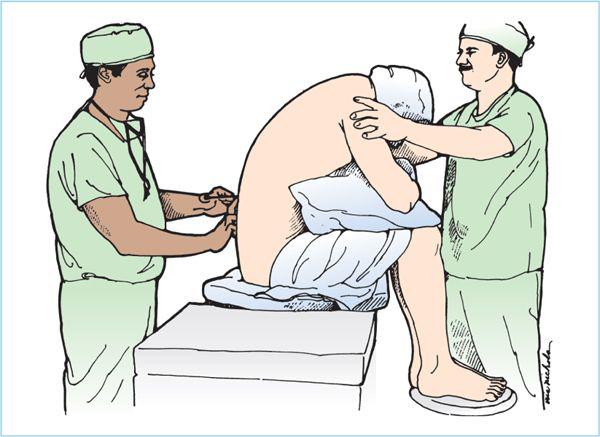 ARCH YOUR BACK LIKE YOU'RE
CANNONBALLIN' INTO A POOL!
OR
AN ANGRY CAT!
NEXT: YOU LIE DOWN AND GENTLY DRIFT OFF TO SLEEP AND TAKE A 1.5 HOUR NAP.
THE PROCEDURE: Similar to capping a tooth with a crown – the end of the femur and top of the tibia are freshened with minimal amounts of bone removed (about 6mm).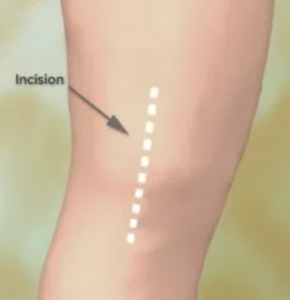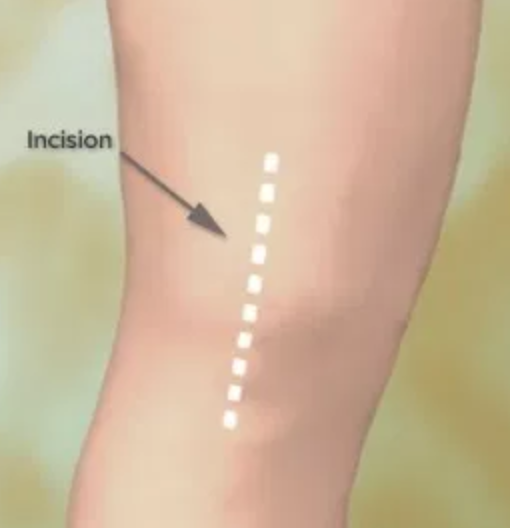 The implant make and model I usually use is the Zimmer Persona MC.  It is made of titanium alloy that is nitrided.  I choose to use this knee because there is a subset of the population that is sensitive to metal (usually nickel).  Sometimes people are unaware of this until they have an inflammatory reaction to their implant.  I suspect that many patients who require a 'manipulation' of their new knee have an allergy to the implant and have developed swelling or scarring that has limited their progress.  This is a controversial subject in the orthopedic community.
The Zimmer Persona has not had any recall to date.  If you search online for ANY orthopedic implant, a list of lawyer pages will result from legal firms fishing for unhappy patients.
IF NO CRYO/RF BLOCK WAS DONE: at the end of the surgery, I place another catheter closer to the knee that numbs another set of nerves on the front and sides of the knee.  This is a femoral cutaneous nerve field block, or 'incisional' block though the nerves affected include the incision and the inside of the knee as well.  I started doing this second block in November of 2018, after testing the novel Iovera cryotherapy device.
https://www.vumedi.com/video/dual-lumen-on-q-for-tka-saphenousadductor-afcnlfcn-catheters/
Saphaneous catheter alone misses the majority of the joint.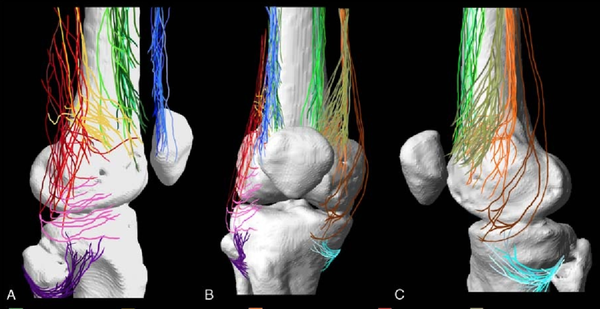 Anatomical Study of the Innervation of Anterior Knee Joint Capsule: Implication for Image-Guided Intervention.
John B. Tran, Philip W. H. Peng, Karen Lam, Ehtesham Baig, Anne M. Agur, Michael Gofeld.  Tran J, Peng PWH, Lam K, Baig E, Agur AMR, Gofeld M.  Reg Anesth Pain Med. 2018 May;43(4):407-414. doi: 10.1097/AAP.0000000000000778. PMID: 29557887.
Cryoneurolysis before Total Knee Arthroplasty in Patients With Severe Osteoarthritis for Reduction of Postoperative Pain and Opioid Use in a Single-Center Randomized Controlled Trial  William M. Mihalko MD, PhD, Anita L.Kerkhof, RN, MS, CCRP, Marcus C. FordMD, John R. Crockarell Jr. MD, MBA, James W. Harkess, MD, James L. Guyton M.  Department of Orthopedic Surgery & Biomedical Engineering, University of Tennessee Health Science Center, Memphis, TN, Received 13 July 2020, Revised 5 November 2020, Accepted 6 November 2020, Available online 14 November 2020.
There will be a "FANCY BANDAID" (Mepilex Border Dressing) covering the incision for 7 days.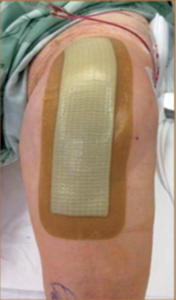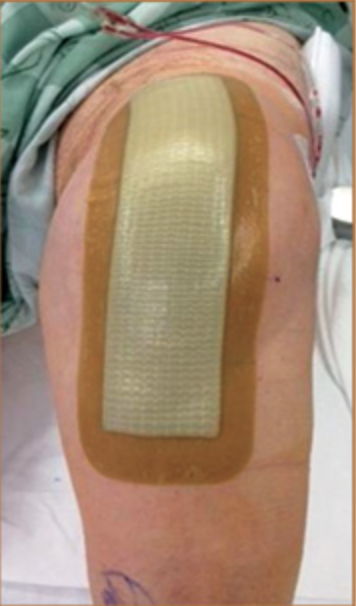 Press 'n' Seal Seran Wrap is used to cover this "waterproof" bandage during showers to prevent any moisture from getting on the incision.
NO SUBMERSION UNTIL SCAB GONE! (about 4 weeks)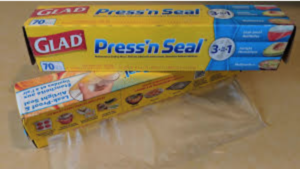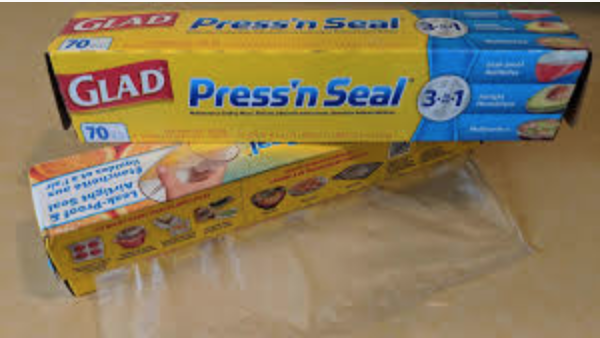 ICE BLADDER over knee is OK 24/7 as long as washcloth or clothes protect skin from freezer burn.

RECOVERY ROOM ie PACU (POST-ANESTHESIA CARE UNIT):
Here you wait for the SPINAL to wear off and legs to start moving/wake up.  AVOID narcotics if offered by nursing as they will cause nausea/vomiting/constipation/dizziness with standing and delay going home.  ASK for oral tramadol first if having pain.
VISIT with PHYSICAL THERAPY for gait training with walker.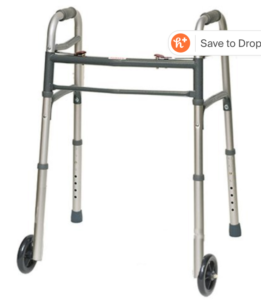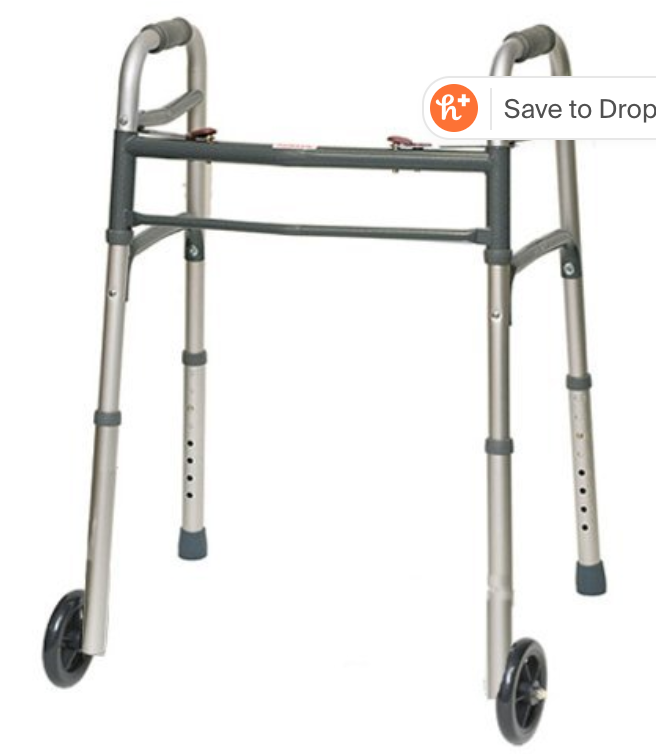 The therapist will get you up and walk with you with a walker.  The walker will be provided.  FULL WEIGHT, NO RESTRICTIONS.
WALK 150 FEET AND GO HOME!  The most common reason patients are unable to hit this target is due to nausea/vomiting/dizziness.  This is usually from narcotic pain medication (oxycodone).  Better to ask for toradol (10mg IV) if required for breakthrough pain.
DISCHARGE HOME PAIN Control REGIMEN here.
DISCHARGE HOME SELF-DIRECTED PHYSICAL THERAPY AND POSSIBLE HOME-HEALTH AGENCY PT at home.