Patient's Guide to Total Knee Replacement
STEP 1: MAKE DECISION for TOTAL KNEE REPLACEMENT (TKR) also called TOTAL KNEE ARTHROPLASTY (TKA)
When quality of life is impaired by knee arthritis, make the decision for total knee replacement.  Identify a co-pilot to read the blog.
STEP 2: MEET DR. GALLAGHER IN CLINIC
Meet with Dr. Gallagher to discuss TKA and pick a date for your surgery. Surgery days are Mondays, Thursdays, sometimes Wednesday PMs. MOST TKAs are done as SAME DAY OUTPATIENT surgery, usually in a surgery center (PINNACLE SURGERY CENTER).  However, sometimes patients require a hospital setting (ASCENSION SETON MEDICAL CENTER AUSTIN).
STEP 3: GET LABWORK DONE
Lab work and office visit needed within 60 days of your desired surgery date.  Lab work is either done at a SETON hospital PERIOPERATIVE SURGICAL HOME (PSH) clinic, CPL, or by your PCP usually within 30 days of your surgical date.

Get a pre-op IOVERA cryoablation and radiofrequency (RF) ablation of nerves around the knee to give improved pain relief following surgery that lasts 3 MONTHS after the treatment.  This is highly recommended to decrease the need for narcotics postop.  Most patients do not require oxycodone when this block is performed.  It is 100% covered by Medicare, and partially covered by commerical insurers.  The nerves targeted are SENSORY ONLY, so no MOTOR/MUSCLE FUNCTION is affected.
The procedure is performed under local only (NO ANESTHESIA/SEDATION) and takes 30-60 minutes in Dr. Devin Peck's Austin or Georgetown Interventional Pain clinic.  So you walk in and walk out – no separate driver needed.
NOTE: For TKA surgery, we cannot block ALL of the nerves to the knee, because then patients cannot walk (some nerves do both sensation and motor/muscle).  So, we cannot remove ALL of the pain from surgery with the nerve blocks.
STEP 5: DAY OF SURGERY
ARRIVE: at PINNACLE SURGERY CENTER or ASCENSION SETON MEDICAL CENTER AUSTIN 1.5-2 hours prior to surgery.  You'll check in, go to a private pre-op room, get changed into a gown and mesh lower undergarments, get an IV from the pre-op nurse, and take pre-op pain medicine (usually celecoxib(Celebrex) 400mg, acetaminophen(Tylenol) 1000mg, pregabalin(Lyrica) 75mg, tramadol 50mg).
Will then place a saphenous nerve/adductor canal catheter line taped to the inner mid-thigh that will be connected to an ON-Q pain ball after surgery with a second line placed during surgery, OR
Will perform 2 "single shot" injections (no catheter line placed) using a long acting numbing medicine called EXPAREL to avoid any issues with the catheter lines taped to the thigh failing (leakage, accidental pull out, clamped lines, etc).(RECOMMENDED)
Will perform 2 "single shot" injections (no catheter line placed) using medium length acting numbing medicine.
Most side effects post-op are due to narcotic pain medication so the strategy for pain management is to numb as many nerves around the knee as possible so narcotics aren't needed, or only used for breakthrough pain.
NEXT – DR. GALLAGHER will visit the patient in PREOP and MARK the CORRECT KNEE with a PEN.
THEN THE SPINAL: you will be wheeled into the OR.  The OR table is in the center of the room and is well padded but very narrow.  You'll be asked to transfer over to the OR table and sit on the edge of the table so anesthesia can place the spinal.  Spinal anesthesia is preferred over general anesthesia as overall complications are diminished with the spinal.  You don't have the cognitive delay you get with the general, and spinal anesthesia does not affect your driving ie braking response time, so you can drive after surgery when you are not on narcotics and are confident in your ability to hit the brakes (2 weeks average).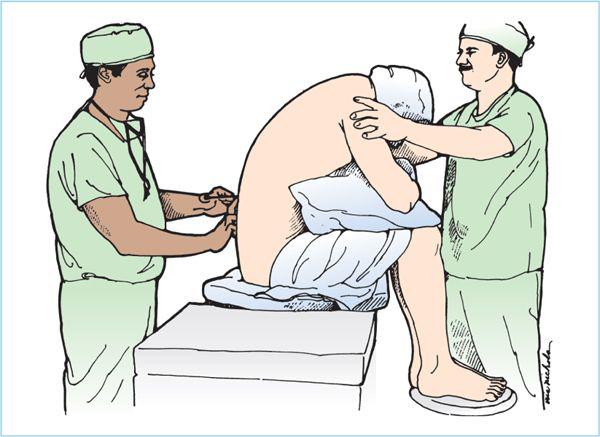 ARCH YOUR BACK LIKE YOU'RE
CANNONBALLIN' INTO A POOL!
OR
AN ANGRY CAT!
NEXT I.V. SEDATION: YOU LIE DOWN AND GENTLY DRIFT OFF TO twilight SLEEP using IV propofol sedation like given for colonoscopy AND TAKE A 1.5 HOUR NAP.
THE SURGERY: Similar to capping a tooth with a crown – the end of the femur and top of the tibia are cut with minimal amounts of bone removed (about 2-9mm) and capped with metal ends with a plastic piece between them.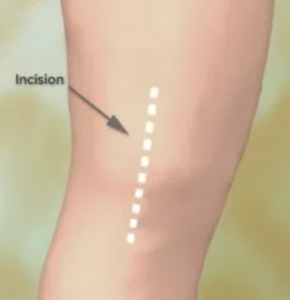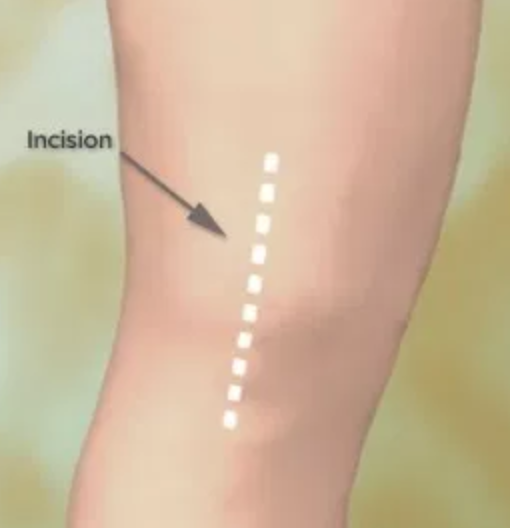 The approach to the knee used is either the minimally invasive MEDIAL PARAPATELLAR approach OR a QUAD SPARING aka SUBVASTUS approach depending on the patient's size, age, and knee deformity.
The implant make and model I usually use is the Zimmer Persona MC or PS.  It is made of titanium alloy that is nitrided (ceramicized) – so NO cobalt, chromium, or nickel present.  I choose to use this knee because there is a subset of the population that is sensitive to metal (usually nickel).  Sometimes people are unaware of this until they have an inflammatory reaction to their implant.  I suspect that many patients who require a 'manipulation' of their new knee have an allergy to the implant and have developed swelling or scarring that has limited their progress.  This is a controversial subject in the orthopedic community.
The Zimmer Persona has not had any recall to date.  If you search online for ANY orthopedic implant, a list of lawyer pages will result from legal firms fishing for unhappy patients.  Knee replacements can last 35+ years.
There will be a "FANCY BANDAID" (4″x10″ Island Border Dressing) covering the incision for 7 days.  Patients should purchase 1 or 2 of these dressings to use at home if the first one becomes 50% saturated, or use gauze and an ACE wrap.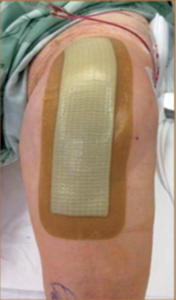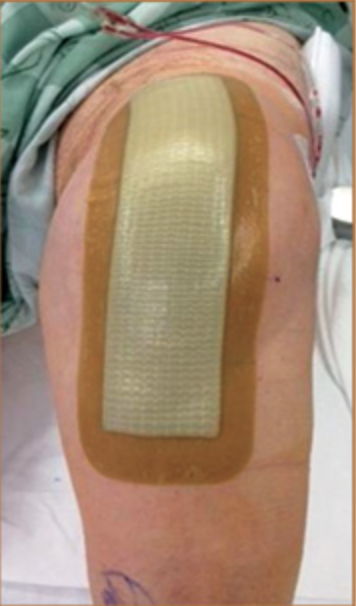 Press 'n' Seal Seran Wrap is used to cover this "waterproof" bandage during showers to prevent any moisture from getting on the incision.
NO SUBMERSION of the INCISION UNTIL SCAB GONE! (about 4 weeks postop)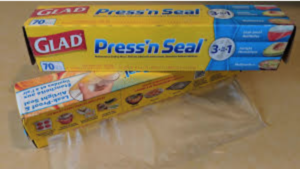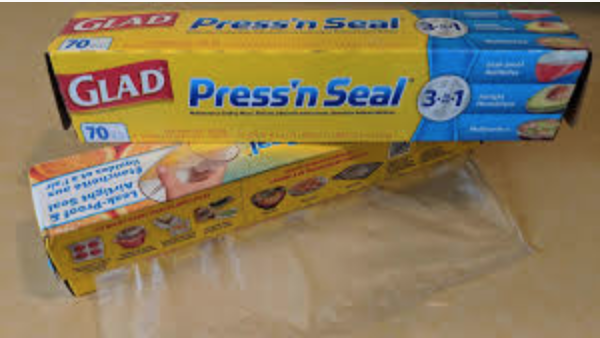 THE RECOVERY ROOM ie PACU (POST-ANESTHESIA CARE UNIT):  Here you wait for the SPINAL to wear off and legs to start moving/wake up.  AVOID narcotics if offered by nursing as they will cause nausea/vomiting/constipation/dizziness with standing and delay going home.  ASK for oral tramadol first if having pain or IV toradol.
STAND and WALK with RECOVERY ROOM NURSES OR PHYSICAL THERAPISTS for gait training with a walker.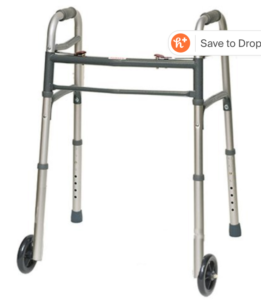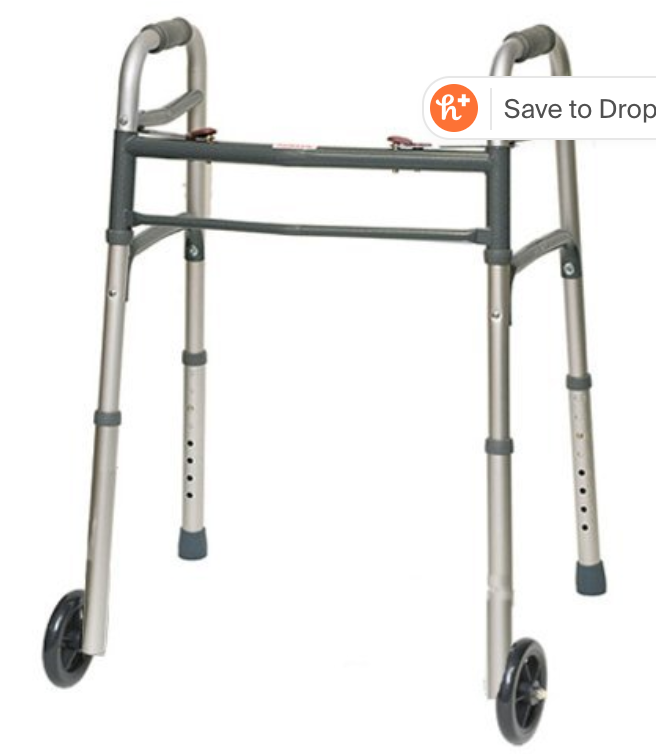 The walker will be provided.  YOU ARE FULL WEIGHT BEARING WITH THE WALKER.
WALK 50 FEET AND GO HOME! 
STEP 6: READ TOTAL JOINT PAIN CONTROL PROTOCOL HERE.
NO FORMAL PHYSICAL THERAPY for 10-14 DAYS POSTOP. RANGE OF MOTION AND SWELLING MANAGEMENT ARE THE FOCUS.  PERFORM ICING, ELEVATION and HOME EXERCISES.
FUZZY WALE ELASTIC STOCKINGS RECOMMENDED
They can be purchased directly from the manufacturer and are not covered by insurance.
https://compressiondynamics.com
EDEMA/SWELLING MEDICATION/SUPPLEMENT:  DIOSMIN daily for 6-8 weeks postop. (RECOMMENDED)

HERE.
STEP 7: READ TOTAL KNEE REPLACEMENT: WHAT TO EXPECT AFTER DISCHARGE HOME HERE.
Other INFO:
TOTAL JOINT VIDEOS FROM ASCENSION SETON
Bob and Brad PT Videos: https://www.bobandbrad.com/total-knee-replacement-program
https://www.vumedi.com/video/dual-lumen-on-q-for-tka-saphenousadductor-afcnlfcn-catheters/