TOTAL HIP REPLACEMENT: WHAT TO EXPECT AFTER DISCHARGE HOME
WHAT TO EXPECT AFTER TOTAL HIP REPLACEMENT:
DAY 0-1:
REBOUND PAIN WHEN THE SPINAL WEARS OFF.  IF you are not having pain, you don't have to take the narcotics given – stop narcotics if you're having nausea/vomiting/dizziness.
YOU START THE MULTI-DRUG PAIN PROTOCOL.
YOU START YOUR HOME EXERCISE PROGRAM:
FIRST 2 WEEKS – FOCUS IS LIMITING STEP COUNT and SWELLING MANAGEMENT

NOT STRENGTHENING

:
EVERY HOUR WHILE AWAKE SHOULD INCLUDE:
30-40 minutes of ICING and LEG ELEVATION.  ICING CAN BE DONE 24/7 AS LONG AS THE SKIN IS PROTECTED FROM FREEZER BURN.  THIS SHOULD BE DONE 30-40 minutes per hour the first 10-14 days postop.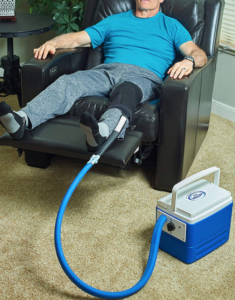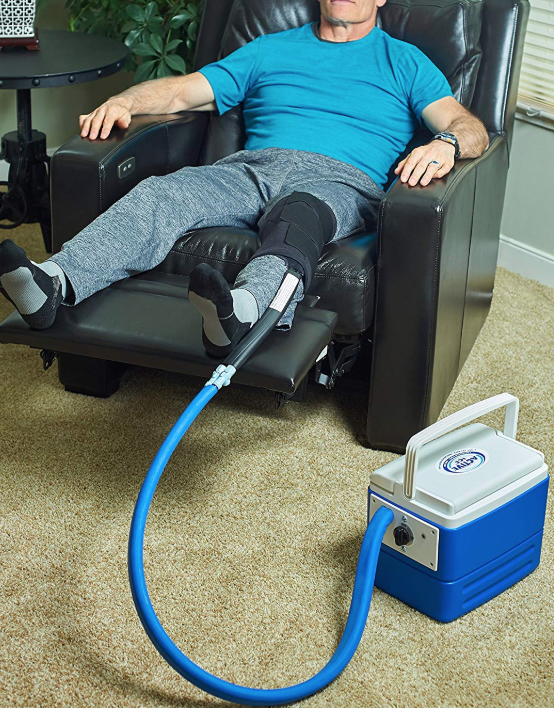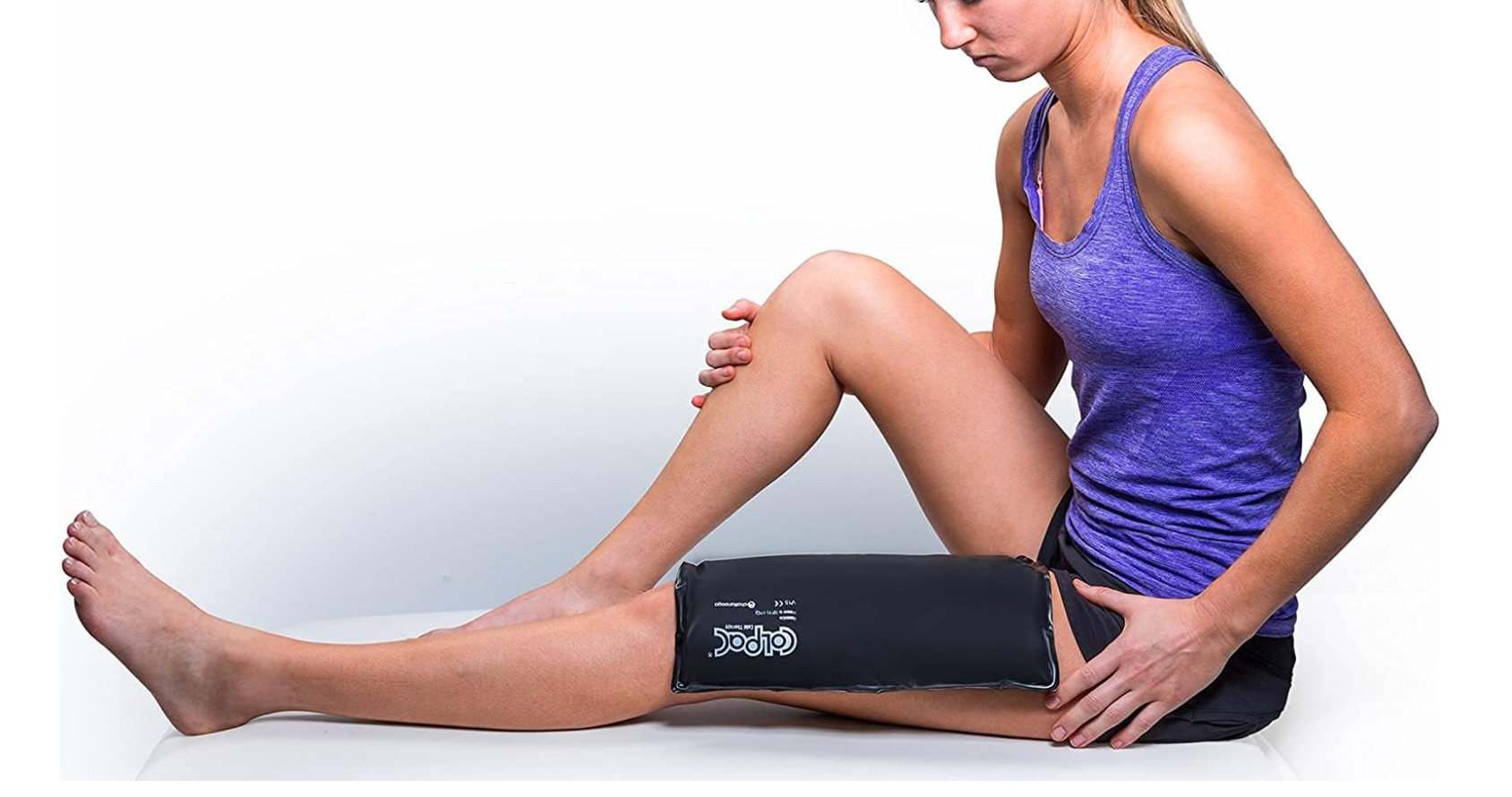 Flexible ice packs or Ice machines with a bladder are commonly used by patients.  They are not covered by insurance and need to be purchased online.
AT HOME EXERCISES:
10 ankle pumps per hour                                                                       
30 steps per hour of WALKING WITH A WALKER
DAY 1-5:
SWELLING AND BRUISING OF BUTTOCK, HIP, AND THIGH.  THE AMOUNT OF SWELLING AND BRUISING VARIES FROM PERSON TO PERSON – EVERYONE RESPONDS DIFFERENTLY  – THIS IS NORMAL.
DAYS 5-8:
Pain and swelling are DIRECTLY RELATED TO ACTIVITY LEVEL – 30-40 minutes of ICING and LEG ELEVATION per hour.  DON'T OVERDO IT!
DAY 7: 
OK to remove dressing and leave open to air.  The Steri-Strips (white tape) across the incision will fall off on their own – if still on, they can be removed after 2 weeks postop.  OK to shower with the wound uncovered now, using Hibiclens soap over the incision in the showers (NO SUBMERSION OF THE WOUND UNTIL SCAB GONE – USUALLY 3-4 WEEKS POSTOP).
DAYS 7-14:
Depending on fitness level, WALKER is discontinued, continue to use of cane if limp is still present.
AFTER 2 WEEKS, PHYSICAL THERAPY (PT) can either be:
1. SELF-DIRECTED using instructions (Home Exercise Program ie HEP)
Step count LIMITS:
2000 steps/day maximum WEEK 3
2750 steps/day maximum WEEK 4
3500 steps/day maximum WEEK 5
4500 steps/day maximum WEEK 6
progress by 1000 steps/day in each subsequent week letting pain/swelling be the guide.
2. Outpatient PT  (OPPT)
ALL STUDIES SUGGEST YOUR HIP FUNCTION/OUTCOME DOES NOT RELY ON FORMAL PT, but on you doing the Home Exercises.
PT Videos: Bob and Brad